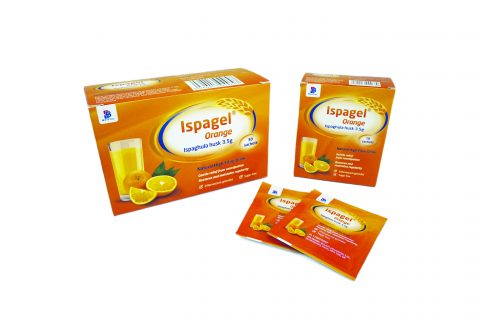 Ispagel® Orange is now available for sale in an attractive new pack. The brand is being launched by Bristol Laboratories UK for the first time.
Acknowledging the R&D efforts, Director- Quality & Regulatory Affairs, Ms Priti Ramachandran, MRPharmS said, "Ispagel® Orange contains a concentrated source of natural fibre-ispaghula husk in easy to take individual sachets with a nice palatable orange flavour."
Isphaghula husk is used in the treatment of patients requiring a high fibre regime: for example, for the relief of constipation, including constipation in pregnancy and the maintenance of regularity; for the management of bowel function in patients with colostomy, ileostomy, haemorrhoids, anal fissure, chronic diarrhoea associated with diverticular disease, irritable bowel syndrome and ulcerative colitis.
Ispagel® Orange is supported by advertising and promotional materials. Pharmacy guide to Ispagel® Orange with communication content approved by National Pharmacy Association is available online and on request to pharmacists and their teams.
Available in pack size 10s and 30s with pip codes 270-6000 and 281-9118, Ispagel® Orange will be available through major distributors and wholesalers.
For more information visit www.bristol-labsconsumercare.co.uk or write to info@bristol-labs.co.uk.